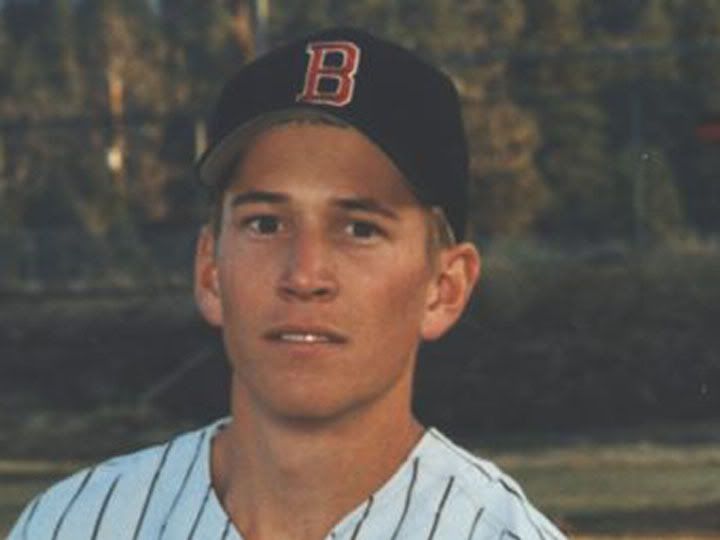 Please send your letter of Support before Tues. March 17, 2007. It can be just a quick please pass SB476.
Senator.Romero@senate.ca.gov
Kyle Hagmann was slipped GHB with out his knowledge and died. With the Statute of Limitations for Manslaughter only 3 years the deadline was missed by just 12 days. His death went unpunished.
Dear Senator Romero,
We are writing this letter in
strong support of Senate Bill 476 to extend the statute of limitations for manslaughter from three years to ten years in the
state of California
. Three years for law enforcement to gather facts and investigate crimes is often just not enough time. As in the Brian Gillis case, sadly, we know this to be very true from a personal level.
On April 24, 1999 we lost our only son, Kyle Hagmann, from an overdose of the drug GHB, gamma hydroxy butyrate, provided unknowingly to him by Timothy Meacham. Kyle was an honor student with high aspirations and goals. He was attending California Lutheran University on an academic scholarship and was just awarded an additional departmental scholarship for his high academic standards. He held a 3.9 GPA in his major, Athletic Training and Sports Medicine. Our son was the pride and joy of our lives and had such a bright and promising future.
A lengthy three-year investigation was conducted by the Ventura County Sheriff's Homicide Department regarding our son's death. The following statement by the District Attorney summarizes the conclusion of this investigation.
This is a direct quote from Senior Deputy District Attorney James D. Ellison; "California Penal Code 801 provides that any prosecution for an offense punishable by imprisonment in the state prison for less than eight years shall be commenced within three years after commission of the offense. In 1999 possession of GHB carried a three-year maximum sentence, furnishing GHB carried a four- year maximum sentence, and involuntary manslaughter also carried a four-year maximum sentence. Since Kyle died on April 24, 1999, charges needed to be filed by April 24, 2002. The case against Mr. Meacham was submitted to the District Attorney's Office for review on May 6, 2002, twelve days after the deadline. We are thus precluded from filing any of these charges."
It has been heart wrenching for us to accept this outcome, knowing that the person directly responsible for our son's death, would have been held accountable for his actions if this case was submitted twelve days earlier. We feel failed by the system, but more sadly the system also failed Kyle.
We believe Timothy Meacham is also a victim of a failed system. With no consequences for his actions from either the authorities or the university, he had a heavy burden to carry knowing he was responsible for Kyle's death. He struggled for years, was suicidal and we knew he needed help. In March 2005 he was found dead in his apartment. We and many others believe his death is directly related to his involvement in Kyle's death.
It is too late for our family and the Gillis family to find justice. We will forever be victims of a system in need of reform. Extending the statute of limitations for manslaughter is a small but important step. Please support Senate Bill 476 so no other family will ever have to be told it's too late to prosecute a criminal responsible for their child's death.
Respectfully yours,
Anthony Hagmann
Elise Hagmann
Please send an email in support of this bill to:
Senator.Romero@senate.ca.gov
and
Senator.Hollingsworth@senate.ca.gov